Item number: PW-12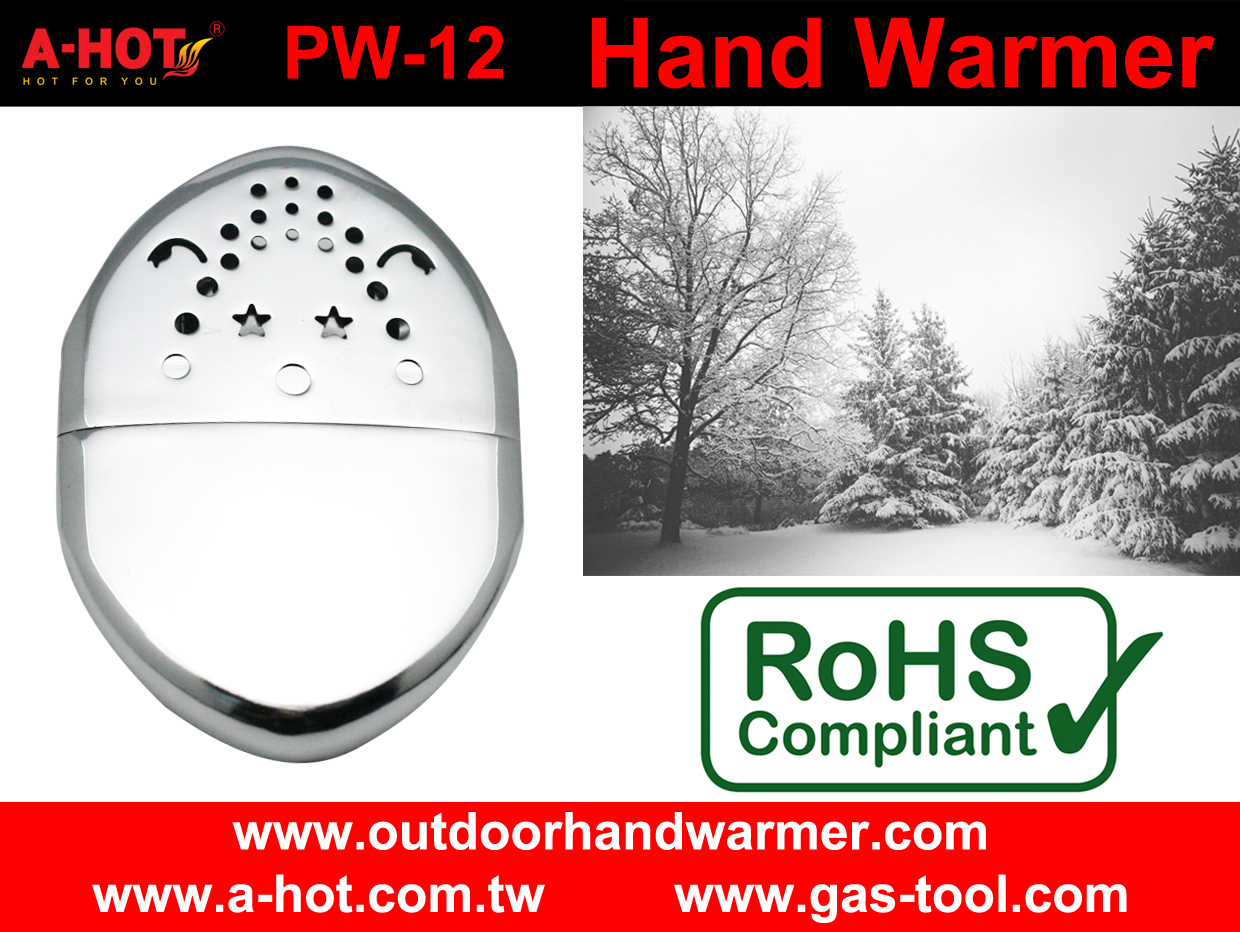 Pecifications:
Dimensions:       PW-12, Clown Oval Pocket Warmer, To Run Lighter fuel.
Height:               98mm
Width:                65mm
Length:              15mm
Dry Weight:        65g
Working Time:   About 12 HR
Description:
Steel With Hexavalent Chromium Plating.
Available Color: Gold.
To Meet ROHS.
Features:
Material: Steel With Gold Coating.
With Platinum-Catalyst Burner.
With Oval Shape.
With Clown Air Hole.
With One Bag and One Refill Cup.
Without Fuel.
With A-HOT Standard Color Box.
A-HOT POCKET WARMER, 
Environmentally friendly, reusable and pollution free.
Sleek, compact design fits easily into a pocket or pants. 
A-HOT pocket warmer is a perfect gift for anyone who
spends time outdoors, works in a cold environment or is a
winter sports enthusiast.

A-Hot International Co., Ltd.
9F, No. 637-1, Sec. 5, Chongxin Rd., Sanchong District,
New Taipei City 24158, Taiwan
Tel: 886-2-2999-7299; Fax: 886-2-2999-73
39
Website:

 
Email: 
                                         

This email address is being protected from spambots. You need JavaScript enabled to view it.



                                         

This email address is being protected from spambots. You need JavaScript enabled to view it.

   
                                         

This email address is being protected from spambots. You need JavaScript enabled to view it.